tell me when to bleep
I know that blogs are by nature self-referential, but I would like to try to keep that to a minimum. If you're not down with whining on them innanets, skip down to tha song.
I would hate to read through my archive and see every post begin with "Sorry for the lack of posts, but [legs eaten by sharks, saw a girl wearing a liquid liquid t-shirt and fainted, and other excuses unworthy of sympathy]"
It better to just provide CONTENT and hope that keeps the readers coming back. Checking on my "eXTReMe" tracking, I'm stuck around thirty readers a day. If I want more, the next step would be to email other blogs and ask (very nicely) for link exchanges. I could also just provide a better product for my existing readers, hoping for prasieofmouf. [Stream of consciousness neologism soon to hit the
Times
: "word of blog."] That would mean a redesign, more frequent posts, paying for webspace to get rid of yousendits and more frequent original artwork.
As far as I know, Sinden is part of the London brokenbeat scene around Solid Groove/Switch/Dave Taylor and his Counterfeet record label. They've been taking on U.S. hip-hop of late, and they are straight killin it. Downlaod, and See Murder.

E-40- Tell Me When To Go (Sinden Remix)
Fun link, soon to be added to my sampler.
Super Mario Audio Sound Synth
turntables, laptop, sampler, cables

Nowhere Front: May 2006 Mix
(73mbs)
While I am certainly proud this mix, my DJing is a workin progress. My commentary will hopefully show both what I have accomplished so far as well as where I'm still developing as DJ.
WARNING: the audio is spotty in a couple of spots, so be warned.
Untitled-Afrika Bambatta
and the Soul Sonic Force
This little chant comes from one of the godfathers of modern music, hip-hop in particular and electronic music in general. Since most of the mix aims to showcase exciting developments in hip-hop in the era of instant internet globalization, the refrain "we are the world of rap" works as my informal thesis statement. Granted, it does not work very hard, but I still thought it was a good way to punch in the clock
Most DJs use bits of found sound, often culled from film soundtracks, as sonic punctuation. Here, I used my sampler to play a kung fu flip sound effect and a quick laser noise.
Japón- Residente Calle 13
Fusing elements of salsa with hip-hop and its Jamacian
cousin dancehall, Reaggeton is an emerging genre of Latino music, commercial
force and a case study in how cross-pollination of musical influences can lead
to rapid artistic evolution. The strings and title evoke the unknown Orient, a
good place to start our trip. Residente Calle 13 is not the genre's most well
known artist, but he's a charismatic and sophisticated emcee, calling to mind
the witty drawl of the best Houston rapper's today.
Social Commentary (Galore Riddim)- Dr. Evil
Leftside and Esco are one the hottest production teams in
Jamaica (think Pharrell and Chad Hugo of the Neptunes for a U.S. parallel).
Leftside recently started rapping over his own beats, and has adopted the vocal
characteristics of Dr. Evil from the
Austin Powers
film series. Yes, that's bizarre, but dancehall has a healthy appetite for novelty in its pop music. This plea for peace samples last summer's reggae crossover hit "Welcome to Jamrock," voiced by Damien Marley (Bob's son). Intertextuality like what what what. Dr. Evil's racist punch lines are distasteful, but quite world conscious (unconscious?)
Dans Le Club- TTC
I tired to do some scratching on this transition, hoping to
reduce turbulence on the leap from dancehall to French electro-crunk. TTC have
adopted all of the stylistic obsessions of American hip-hop, and I imagine the
lyrics are pretty similar to 50 Cent's "In da Club." While these French
gangsters may wear spotless sneakers and over-sized fits hats like their
counterparts across the sea, they have very different musical influences Most
American rap draws from the musical traditions of soul and funk, while TTC
culls more from the electronic off-shoots of disco: Chicago house, Detroit
techno, and sleazy continental dance pop.
Boliyann- Punjabi MC
Bhangra is Indian dance music that uses traditional
instruments and singers, but emulates the loop-based production style of
hip-hop. Bhangra also often interpolates popular hits. This song employs the
bass line of Ol' Dirty Bastard's "Got Ya Money," a huge popular production from
the Neptunes. Again, this was a pretty rough transition between widly different records. I tried to use a couple of 'spinbacks' [flicking a record quickly so it spins backwards rapidly] to center things, along with a bit of choice dialogue from David Lynch's
Blue Velvet.
No Hay Igual- Nelly Furtado
The former VH1 songbird has sought out a harder, more club-friendly sound for her new album. On the last track, the East stole a bit from the West, and here the U.S. returns the favor, as Pharrell and Chad create a vaguely tribal rhythm. The world's top musicians are constantly stealing from one another. Deal with it.
Holiday (Dub)- Madonna
Pass That Dutch (Acapella)- Missy Elliott
The Neptunes drums disappear, and a dub edit of Maddona's eighties hit emerges. I failed to match the tempos the incoming and outgoing songs here, and consequently, Ms. Furtado sounds a bit uncomfortable on Ms. Cicconne's beat, but I've done worse. The world's top deejays have long created longer, simpler versions of hit songs for the dance floor, and this long dub of Holiday is a great example. With most of the original vocals gone and some room to work with, I've added a couple of Missy Elliott's verses from 'Pass That Dutch.' This on-the-fly mash-up [or original remix] works pretty well. The introductory transition bridged r'n'b tracks separated by more than twenty years, and the acapella/instrumental combination puts some of pop music's most creative women side by side. Success. Time for something different.
U Nah Have A Phone (Hello Moto Riddim)- Vybz Kartel
One of the best transitions on the mix, if I don't say so myself, and I just did. Just as 'Holiday' starts to drag, I threw in another spinback and start a huge dancehall track about the importance of cell phones in today's dating environment.
Short Dick Cuzi- Yelle
Another French song heavily influenced by house and techno, this is a vicious attack rap dis on Cuiziner, a member of TTC. This track is
good antidote to Vybz Kartel's relentless bravado, and a little interlude between dancehall tracks. Doesn't French sound particularly suited to rhyming couplets? Again, I flubbed the transition a bit. Yelle and Vybz step over one another's lines, like a less sophisticated Robert Altman film. The audio is suspect in spots, and I blame
the equipment.
Applause Riddim Instrumental
Bucky Done Gun (Acapella)- M.I.A.
Warning: Audio drop outs continue around 19:50, which is frustrating.
The Applause Riddim is the basis for Sean Paul's "Temperature," a multi-platinum hit this spring. M.I.A. makes music that has strong ties to dancehall, hip-hop, and the new British brand of syncopated urban music called grime. In many ways, she IS globalized hip-hop, and her lyrics will tell you so much. She made one of the best albums of 2005, and her bootleg mixtape with Diplo was my favorite bit of recorded music in 2004. M.I.A. has had the final say on the world of rap, so I'm leaving hip-hop and its direct relations for a bit.
Gold Lion (Diplo Remix)- Yeah Yeah Yeahs
Diplo is one of the most experimental, exuberant and forward thinking DJs working right now. The Yeah Yeah Yeahs have an equally strong claim to those three characteristics, but they prefer to be filed under 'rock band.'
Pressure Zone- Beck
Classic rock, weirdo electronics, major-key harmonies, feedback noises, sampled spray cans and junk yard angle lyrics. Beck comes to your house, turns on your TV, your radio and your hi-fi, and says it just works best that way.
The Avenue- Roll Deep
Returning to grime, a distinctly British interpretation of hip-hop, commonly characterized by its bleak, minimal beats and exceedingly harsh accents. That's doesn't really sound like what you just heard. Oh wait! That's because scene-pioneers Roll Deep Crew decided it was more fun to rap about heartbreak over cheesy new wave ballads.
E Minha-Deise Tigrona
Loud Brazilian tambour drums, stolen samples, home computer production, screaming kid MCs, and Portuguese sex raps. This is baile funk, an incredibly thrilling and vital music from the slums around Rio de Janiero. Diplo is primarily responsible for exposing this genre to an international
audience
La Ritournelle (Metronomy Mix)- Sebastian Tellier
A little bit of twisted French house that just seemed right
here.
Hot in Here- Tiga
Closer-Nine Inch Nails/ In da Club- 50 Cent
Tiga DJs in the European dance style, and here he voices a cover of Nelly's "Hot in Here" in a self consciously 'white' way. Then I play a mash-up that pairs 50 Cent's breakthrough single about da hip-hop club with Trent Reznor's ode to animalistic lust. This might be a meditation on racially coded responses to universal physical desires, a statement about the universality of certain human emotions and the artificiality of musical genre. It's not. These are jamz, plain and simple.
The Lovecats- the Cure
One Mic (acapella)- Nas
This is my closer. The shift in tone and mood is drastic, but I'm trying to get your attention. The Cure's bass line continues the cultural confusion of the last two songs, and just enough rhythmic backing to Nas's plea for self-expression.
the island of misfit toys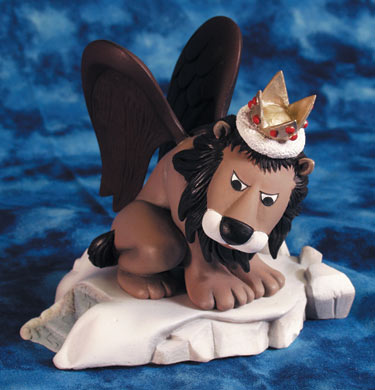 Things I would like to know more about:
Contemporary regional music and the related issues of cultural imperialism, trend-hunting, the financial dividends of free promotion, and the importance of cross-pollination in artistic evolution.
The best process for organizing one's contacts, and whether the e-nerds have added an instant map feature for quick road trip planning.
How independence, both from academia and parental reach, will affect my cooking and, in turns, my eating and living.
What I've lost by leaving this college town. Items include access to the god-head OED, which charges $300 per annum for an individual subscription.
Nouvelle Vague- Human Fly
My praise for the last Nouvelle Vague album surprised even myself. Sample a song from their second effort. They've stuck to new wave covers, but they've lost a bit of the bossa nova instrumentation. Still good. Sasha (dearest) agrees
here
.
my brain, dry of thoughts
The problem with
the Believer
is that a magazine about writing, writers, books, and things worth writing about will inevitably make me want to read more. I currently do not read four novels a month, nor have I developed a sentimental relationship with another hardcovers. To repeat: I did not have literary relations with that publisher. [Although the recent coverage of Evergreen in both
Stop Smiling
and
the aforementioned magazine has made me develop a crush, at least.]
Reading, not writing, goes on. One book follows another. Novels pile up on bedstands across American in filthy orgies, ink and glue everywhere.
All this is to say that I am in denial about music. I tell myself that each song has an end- that this balland would work so well as a mixtape-closer, that this album will teach me how to use reverb properly, etc. Very few of these things are true. Songs aren't fodder for my magical musical making machine. One after another, songs deserve to be loved for who they
are,
unique snowflakes and precious children, each different and worthy of all your heart.
Nick Hornby writes a monthly column in the
Believer
. He reminds me of a particular British sensibility that in turn reminds me of the following musical artists (but not the featured remixer.)

Badly Drawn Boy- The Shining (Avalanches Remix)

Belle & Sebastian- I'm A Cuckoo (Avalanches Remix)
Drawing: Peter van dyck, contemporary drawer.