the ghost robot -
be there yawll
Here's an
index
of early hip hop flyers from Buddy Esquire and Phase 2. Be patient, as the images take a while to load (Ancient Analog technologies all up in your grill, and breakbeat graphic design all up in your face). Esquire was profiled in
wax poetics
a while back, and his work is pretty stunning. Rub on lettering, wax machine layering, parallel line lazers, and stars in silhouette. There have been lots of contemporary references to Buddy's work, including the recent DFA remix compilations.
ending sincerely without "sincerely"
The New York Times
weighs in
on the tricky subject of email sign offs. Until next post, I remain
Your friend,
ghost
PS- DJ Technics, one of the architects of baltimore club music, has made his recent batch of remixes available for free ninety nine at
baltimoreclubtracks.com
. Radiohead, Rick Ross, and Shawana especially.
pps-
Wooster Collective
is a site dedicated to the global street art movement. They're opening a space on Spring Street in New York, and trying to get as many artists as possible to draw all over it. It opens in December, and I cannot control my enthusiasm. Drawing and doing big things. What's not to like?
i ain't even wiping my sweat
In the quiet before the storm of year end lists, (top ten this, top five that) let's pause for a moment to reconsider one of the year's worst reviewed albums. Specifically, Mobb Deep's G-Unit sponsored cred-cash-out
Blood Money
. More specifically, Prodigy the target of Jay-Z's first verse in the Doors sampling "Takeover" back in 2001. Dude used to threaten Brooklyn's finest, but this year Prodigy sounded tired and washed-up, much more so than rap's most famous 37 year old.
And then this track, a horrorshow paranoia murder scheme, with seventies bass and patient demon hand drums. This makes the "50 and G-Unit ruined everything" theory much more probable than the "Mobb Deep fell off and Prodigy sucks" theory. More low-budget videos for mixtape singles, please.
y'all ready to get raw?
Painting by Dan Colen, seen at tiny vices. Aparently he uses parts of his friend Dash Snow's wall in some of his installations, so we haven't strayed far.
Raekwon, GZA, U-God and El Michaels Affair- Glaciers of Ice (Live)
get right
My set is now up at
nse
.
Painting at left by Ricard Price.
New work from Ryan McGinley up at
tiny vices
. Naked kids having fun outside.
a steam engine powered commentary mill
At left is the 'How Things Work' Book series, first published in Geneva in 1967. Each books explains exactly how everyday machines work in clear, concise language, illustrated with stunning three color diagrams of power and precision. Silver hardcover with a bright yellow placeholder ribbons, these book-objects are treasures, future relic spell books of mechanical alchemy.
How does this blog work? Is it advisable to build your own little museum of cool for all the internet to see? This blog runs on:
a) clipped links: a choose-your-own-life-adventure (financial edition) from New York Magazine is
amazing
. I don't really understand the nyc signifiers, nor do I completely agree with ends justify the means vocational planning, but I fully support Flash based infographics.
b) self referential nonsense: I just learned how to moderate my comments. Shout-outs forthcoming. Also- I used somebody else's proprietary photography in an August post. Problem fixed, apology sent. Now, go to
Broad & Market
for some Philadelphia street fashion photos and everything will be alright.
c) the unauthorized sharing of sound meaning:
holy fuck- tone bank jungle
This blog runs on the inability to keep things, especially things of striking excellence, to oneself.
we ain't going nowhere
although overshadowed by jay-z's video for 'big pimpin' in the summer of 2000, puff's "we ain't going nowhere" is filled with all sorts of pop culture ephemera and meaning. Watch two cultures sniff each other's tails.
Witness:
-conspicuous product placement
puff's clothing brand 'sean john' is prominently featured, as are gold bottles of cristal and converse high tops.
-the halycon dayz of rap-metal
travis barker of blink 182, and dave narravo of jane's addiciton appear as puff's garage rock comrades. they are talentless, but they scream "recognizable rock dude." rock dudes and puff agree: grow your audience, spread the brand. at the end of the video, diddy himself dreads the arrival of CRAZYTOWN, as if the makers of 'butterfly' might out-do the excesses of puff himself.
-"don't worry if I write rhymes/ i write checks"
diddy respnds to rumors that his material is ghost-written. making money is more important than making art, and pop music is not about authenticity. his on-screen signature is a nod to a line of american express advertisements.
-east-west truce
after the truncated debacle of the1999 nba season, the lakers have returned to their late 80s glory and cinched the title. los angeles basks in national glory. shaq popularizes the phrase 'bling bling.' puff and the big fella take on the neighborhood kids and invent an new zombie dance. also, pay attention the cameos from ice cube, xzhibit, snoop dogg, sporting their purple and gold laker finery (including low riders sitting on hundred spoke rims, an l.a. classic). inviting west coast rappers to appear in the video demonstrates that the east-west rivalry that claimed the lives of biggie and pac is mercifully behind us.
-Sports commentator, host of access hollywood, and recent indecent voicemail scandal survivor Pat O'Brien as the 'awkward white guy.'
-recognizing/popularizing trends
puff trumps the razor scooter trend by riding around on a gas-powered model. these will be followed by 400 mini motorcycles in the summer of 2004. also: throwback basketball jerseys from mitchell and ness. headbands! wristbands! even better: both!
- "we ain't going nowhere" subtext
bad boy records will survive after the death of biggie, the only talented member of our roster. except for the lox, but those dudes left for ruff-rider. lil' kim is too crazy to count.
-proof that they did, in fact, go somewhere
nobody knows/remembers black rob or mark curry.
-puff's man-servant fonzworth bently, now a purveyor of boutique umbrellas and pop culture commentary on vh1.
-diddy's terrible golf swing. the ceo of bad boy records completely slices it. hard. flash-forward to twenty oh six, where two separate interviews with T.I. talks mention his improving golf game as a means to make more contacts with more *cough* traditional businessmen.
-ben stiller at the height of his career. meet the parents grosses 160 million that summer. zoo lander is still ahead of him. this is the stiller sweet spot.
-suburban apporpriation of hip-hop culture
although he parodies sean comb's ever expanding collection of nickmanes, ben stiller uses the unfamiliar construction, "shout me a holler, dun." coming from the queensbridge neighborhood of nyc and most conspicuously used by mobb deep, "dun" never caught on nationally, but it means that derik zoolander might be more familiar with "that whole [rap arm gesture] thing" than he lets on.
-hip-hop appropriation of white culture
motorcycles! harleys! guitars! evel kanieval! dude, we're, like, in the suburbs! we totally rock! but we're not poor. don't ever forget it.
-the work of director chris robinson, who went on to direct both ATL and Soul Plane for the silver screen. is he the most important music video director in hip-hop since hype williams? wait, didn't ice cube direct a video for color me bad?
-bathrobes.
sh*t is hot. ask the old dude at the beginning of the video. nah. ask
ghostface
.
pt. 2
the (subliminal) answer to why nike wins is
advertising
. these ads are an alternate history of electric evolution and the animal space program told through animated felt and cardboard. this arty-art is tuff 2 top. the product in question is a series of sneakers that incorporate patterns and color schemes of 'classic' sneaker models. hiring an innovative firm to . celebrating your storied past ensures a successful future.
and since this is a sequel post, here's the original song:
Various Production-Hater
new joyous rapture video
here
. same people that did the awesome juan maclean vid for 'give me every little thing.'
grimesteps in my dunks?
Collectible sneakers are so over, everybody rocks cons or vans again, and absolutely nobody cares about any of this limited edition bullsh*t anymore. Besides, nike probably has terrible labor practices and all that.
So why did I search for "jordan 3 dunk 13" on ebay today? What's my problem? Can't someone just tell me where to get some damn dress shoes?
Wiley-I'm A Sinner
So I took another listen to Wiley, and I'm happy to report that I've been missing out. Here's the Eski boy absolutely ripping Various Production's instrumental dubstep number "Hater." Narrative wins out over atmosphere.
safest of all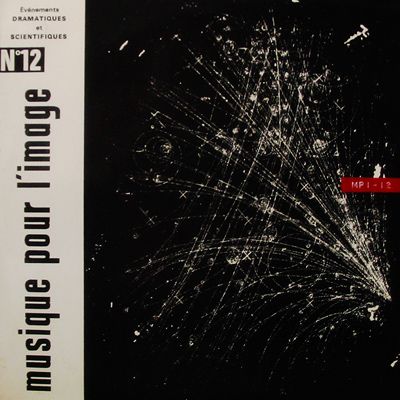 Artwork of the musique pour l'image library record
catalogue
(on waxidermy).
I just checked some of my referring pages. Dear google searchers, I owe you an apology. I think I've only helped you twice. Keep on searching in the free world.
cars (steel drums are at their best)
New ideal car- 1978 ford truck with the big rearviews. diesel. biodiesel. electrobiodiesel.
some people think we're stupid but we're not
OneDuran of
1200 problems
and
Disco Inferno
was kind enough to invite me to do a guest spot on unc/wxyc's
new science experience
. I did an hour long set, and somebody heard me play raps on fm radio. Exciting. I had a really great time and hope to do it again one of these days. OneDuran played a great set himself, featuring some padded cell, various production and wiley on the grimestep tip, as well as a jazzy cover of 'white lines.'
wxyc has much, much nicer digs that good ol'
walt
. Decades of indie rock posters, sophmoric scriblings, staff pics and weird newspaper clippings all over the place. Party on, wayne!
ALSO: I did a little mix on Saturday to prep for wxyc. My external hard drive was out of commission, so my set on wxyc was literally ALL songs I had downloaded in the last two or three days. This mix helped me get familiar with the material. I guess the track list is sorta trendy in that respect, but who cares. After all, this
is
the internet.
"live at wxyc trials"
track listing:
29 minutes
My name a Borat- DJ Excel
18 Dummy (Capski Restomp)- The Federation
Fingertips pt. 3- Pase Rock
My Boyfriend's Back (Mathmix)-The Angels
Tira a Camizero- DJ Gorky
TRAPSTAR (Bonde do Role remix)-jesse novac
Yah!-Buraka Som Sistema
XR2 Turbo- MIA
It's going down pt.3- bamabounce
More (sinden remix)- Plan B & Epic Man
Standing in the Way of Control (Soulwax Nite Version)- The Gossip
Shake it Over and Over- Diplo introduces Pitbull to Hot Chip
things I'm working on as a dj: taking more care with levels, using the sampler consistently, taking more shit.